It is not unusual for professional sportsmen and sportswomen to have an additional hobby, that happens to be another sport. Basketball players who like golf, tennis players who enjoy swimming, and boxers who also run. Therefore it comes as no surprise that many rugby players are dedicated equestrian fans.

Fans who love both rugby and horse races enjoy seeing facts like these since it shows them how similar these superstars are to the normal people who enjoy watching them. So the next time you are watching Epsom Derby, or looking for betting new customers, your favorite rugby player could be doing the same things.
So let's take a look at some of the greatest rugby players who have made it to our list due to their unconditional love for horses and horse races.
Nicky Robinson
A former international rugby union player who used to play at fly-half, Nicholas Robinson, is a part-owner of Monbeg Dude. Although he professionally played rugby at Gloucester, Wasps, Bristol, and Oyonnax, he dedicated his free time for preparing Monbeg Dude, so he finished third in the Grand National.
Stephen Jones
Another Welsh legend, Stephen Jones, is an avid horse race fan. After playing over hundred times for Wales and six times for the Lions, Jones decided that it was time for retirement. Afterward, he has taken a great interest in horses and racing so he became part of a consortium. Together with Regan King, Stuart Gallacher, and Simon Easterby they own a horse named Ski Sunday.
James Simpson-Daniel
James Simpson-Daniel played rugby professionally from 2001 until 2014. He played England but also Gloucester, as winger and center in 286 matches. Even though he had a long career, it could have been longer had it not been for his injury, after which he decided to retire. He is one of the owners of Monbeg Dude. However, his interests go far beyond only watching his horse participate in a race. He joined forces with Fitzdares so he could pursue a bookmaker career.
Alex Cuthbert
With only 21 years of age, Alex Cuthbert made his memorable Welsh appearance to the rugby scene. Aside from Wales, he also played for Lions and Cardiff Blues as the wing. For this athlete, horseback riding was not something new. Ever since a young age, he rode horses and participated in multiple races. He still remains involved with horse racing but only from the side. Alex had to quite his riding career due to his busy rugby schedule.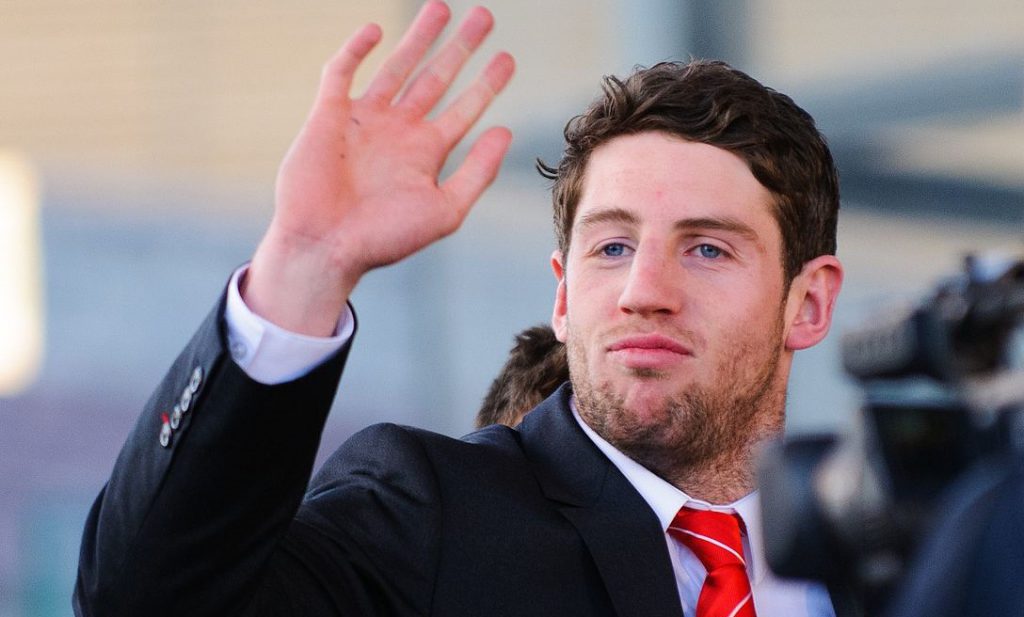 Mike Tindall
The person who won the 2003 World Cup has been himself won over by majestic horses. He captained the national team and he had over 70 appearances for the English team. In 2011, Mike Married Queen Elizabeth's grand-daughter, Zara Phillips who was given the title of sports personality of the year for her achievements in equestrian. So, it is understandable that Mike Tindall started dedicating his time to horses after marrying Zara.